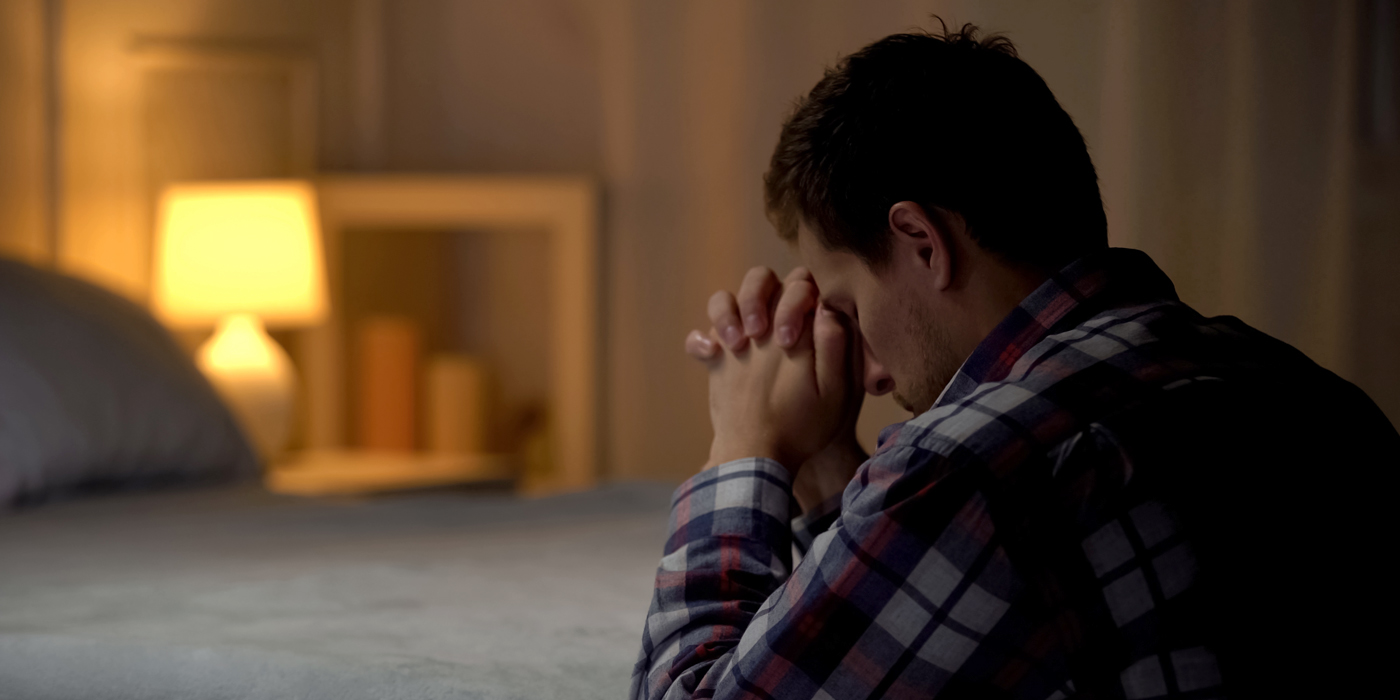 Hi everyone, my name is Pat and I am a sexaholic. I am very grateful today for my ongoing recovery from lust. It's been a long haul. I came into the program in a town in the mid-north island of New Zealand in November of 2016 after becoming increasingly aware that I was losing control and lust was taking over my life. During an all-night binge on a Saturday with alcohol fueling my lust, I got online and was chatting to women. I wanted to act out so badly but was so drunk I couldn't figure out how to get to meet someone. A blessing in disguise.
I got scammed of several hundred dollars that night from signing up to a bunch of sleazy porn and dating sites. At about 5:30 a.m. I finally was spent and tried to sleep. But I felt terrible and only dozed off. Being a person of faith, I got up still hungover and went to church later that morning. I was so hung over and nearly threw up in the bathroom at church. I ended up leaving and going home to bed feeling such shame and dejection I wanted to end it all. I knew I needed help and thankfully found a local SA website and started attending SA meetings.
In my first year in SA I got a sponsor and worked the Steps, but I wasn't completely surrendered. I hated telling everyone I was a sexaholic and wanted to leave, thinking I could beat this on my own. By the end of 2017 I went back out there. I went on an online dating site and met a woman. Our exchanges quickly became sexualized. First talking, then pictures, then videos—more and more lines were crossed. She kept asking me if I loved her and I kept trying to convince myself I did. The truth was I was just lusting after her. The shame and guilt I felt about this was devastating. I eventually broke it off when I felt like I had to make a choice between her and God.
Everything got exposed in May of 2018. The poor woman was so distressed she admitted herself into a mental health unit but also contacted my wife, a work colleague, and my daughter. Within two weeks of that event my wife divorced me. I was devastated. My plan was to take my life but before I did I had to ring my daughter and apologize. The response from her totally undid me. She said, "Dad, I love you, how can I help you?" I knew at that moment I couldn't take my life, I had to get back to SA. This time I came back ready to acknowledge I was completely powerless over lust.
I wish I could say I was sober from that day, but that wasn't the case. There were still many layers of my will that still wanted to control and enjoy things. I kept resetting my sobriety date. "Half measures availed us nothing" (AA 59). I was resentful to God and others in the group who were getting sobriety. Some had no faith in God and found a way to stay sober! That just wasn't fair. I couldn't see that my relationship with God was faulty. There were so many things I had to learn but surrender, honesty and willingness to change were the main ones.
But I kept coming back. I was not going out there again. I knew the answer was in the program, I just had to keep going. I had a couple more sponsors over this time, they all gave me something different and very precious—love and acceptance.
Then something changed. It's hard to pinpoint exactly what changed, but the miracle happened; the obsession was gone. I had a spiritual awakening of the "educational kind" from working the Steps with a sponsor. Today, my day starts on my knees asking for another day's sobriety, asking for God to do in my life what I can't. My day ends on my knees too—with an imperfect reflection on what the Twelve and Twelve identifies as "both sides of the ledger"—Step 10. I am learning to live in Steps 10, 11 and 12. I get to carry the message and now sponsor others. The promises are being fulfilled in my life; the greatest is the connection with God and family.
I am incredibly grateful for my family, for a new vision of the God of my understanding, my sponsors—present and past, my SA family, the Steps and so much more.
Total Views: 270
|
Daily Views: 1