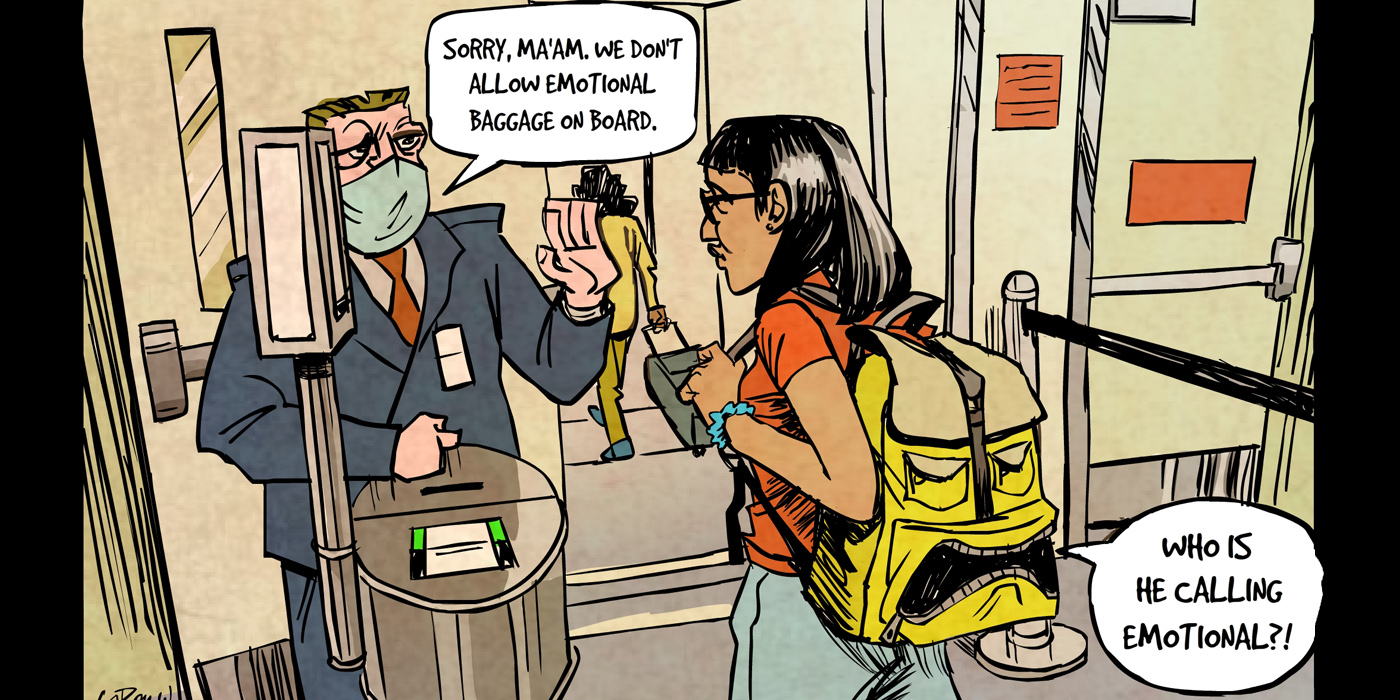 I started my SA journey on May 25, 2021 when my husband confronted me once more but the difference this time was that my inner voice (Higher Power's voice) strongly directed me to some God (Good Orderly Directions), so I googled, found sa.org, and got connected to an SA India sister who introduced me to the SA program. In our first long call, she told me the basics of SA and explained the SA sobriety definition to me. She told me that I couldn't go out of marriage as I am married, couldn't do anything inappropriate with myself, and recommended me to try to maintain total abstinence in my marriage too for a few months, which my husband and I mutually maintained for 14.5 months.
I started doing SA whatever it was telling me as I came here after hitting my rock bottom. I decided to be honest to the core of my being, open-minded, and to keep myself willing, learnable and teachable. I started doing meetings, found a sponsor, got added to a worldwide sister's group of more than 180 sisters. I started connecting to sisters on a daily basis through WhatsApp, chats, voice notes, calls, etc. For me, the Next Meeting link became my lifeline and a true lifesaver as in India we don't have any physical meetings, nor do I have any identified member in my city, state or nearby. I also don't feel ready to disclose that I am in SA as a sexaholic and a lustaholic for anonymity purposes.
I just kept myself engrossed with SA recovery work, Step work with my sponsor, meetings, readings, reaching out, and so on. I was still not ready to start going out of my home but I needed to come out of isolation. I started traveling with my husband after I completed 6 sober months in SA and also after discussing with my sponsor.
I decided to do more prayers, meditate, practice more conscious contact with my God/HP while traveling by road, train or air. No matter what may come, I didn't skip doing my meetings at least twice a day, kept connected to my sponsor through chats and updating her, kept connected to sisters all over worldwide SA through chats and voice calls if need be. I kept myself very mindful, especially when traveling. My own sobriety length motivated me to not go back and also that I very well know that I don't have any choice but to keep sober as I need my hubby, sons, family, and a beautiful life ahead. No matter how challenging it is, I need to be going to any lengths with rigorous honesty. I knew that, on my own, I would die; instead, I chose to be sober and with family.
I traveled with my husband for the first time to search for a countryside living place in order to leave city life, during which I kept doing my daily meeting, at least one a day. I read on the train from my book which I always carry, which helped me to save myself from lusting or wanting to be lusted after. I had challenges including anxieties, palpitations, lust hits, and temptations. I had no option sometimes but to share with my hubby who is in his own addiction recovery program and keeping sober more than me. He also knows, supports, and understands my addiction, recovery program, and journey. He gave me his feedback in his perspective which I related a lot to and got relaxed. I fell for a few men too, I thankfully and gratefully remembered to immediately pray for that person, surrender, and stopped objectifying him. I asked God to give them what I could have wished for myself. I kept doing my daily DSR calls no matter where I was—in villages, remote areas, bus travel full of music, in auto rickshaws or in trains.
Once, I remember I got triggered so badly that I was saved when I immediately reached out to one longtimer sister and she gave me her time. I got down at one station where my train stopped for a few minutes. I had a call with her, cried out, shared, and brought my issue into the light and followed her feedback. It helped. My sponsor's time zone wasn't suitable because we have a 12.5-13.5 hrs difference. This incident didn't lead me to slip but instead I was able to do the next right thing by being mindful.
One day, my hubby and I were in a remote village in my state searching for our countryside house. There was a man who was a little drunk on the way and he was peeing near an abandoned house wall and I happened to see the act while crossing the scene in an auto rickshaw with hubby. I panicked and went into self-pity thinking why God made me see that, why me? Then after some time, I understood that I won't be able to handle it alone but need to reach out. I had a call with my longtime sister and needed to request my hubby to take a break and give me some space as I was struggling. He understood that very well and I became okay after a few hours.
I have attended my daily meetings from hotels, traveling, temple visits, everywhere. In fact, I have managed to share in meetings from wherever I was. I showed up and kept my online mixed home group also updated to be accountable to all of them. They always knew if I was traveling. I have done my Step work also in travels as I carry my White Book and one more book always with me.
I traveled alone by train this year for the first time since in SA which was around 18 months of sobriety, after talking and sharing with my sponsor. I requested her to give me time for our scheduled call as soon as I reached the metro city almost 650 km away from my own city. She agreed for which I am not sufficiently grateful to her. As soon as I reached and checked in to my hotel, we had an early morning call for an hour doing my step work. I did my journaling and writing work during my previous overnight trip. Overall, I felt so grateful and sober.
I made a point to meet my two brothers in recovery while in their city which I shared with my sponsor in advance. The three of us met in a cafeteria and held a wonderful meeting by doing our beautiful Serenity Prayer, reading from the WB, and sharing. We closed with the Serenity Prayer by holding hands and it was so strengthening and very helpful for another level of my recovery with my first ever physical meeting of SA. No lust hits or temptations.
Lastly, I traveled by air with my father to a metro city two months back for some art show and it was honestly a kind of progressive victory over lust. I had no issues on the airport, plane, art show nor while coming back. I again carried my White Book, kept connected to my sponsor, online chats, and the whole SA. I invited one brother to that art show too, he came, we met, and had a great recovery talk.
I do my prayers, meditate anywhere, try to keep connected consciously with my God/HP and keep surrendering my powerlessness over lust. I have accepted totally and am willing to keep myself sober and in recovery One Day At a Time (ODAT), no matter what, going to any lengths.
At the end, I would say that I wish to live a beautiful, sober life where I will be more available to others, not harm or hurt my hubby, children or parents anymore as I have so much to enjoy, and be happy, joyous, and free ODAT. I look forward to continuing my Step work with my sponsor ODAT, one Step at a time and so on.
Sobriety is my daily choice and in fact THE ONLY CHOICE! I keep myself useful and to be an instrument to God/HP. Thank you for reading my SOBER TRAVEL JOURNEY. What a beautiful gift of my recovery to be able to write my share for this ESSAY Magazine. I love it.
Total Views: 260
|
Daily Views: 1