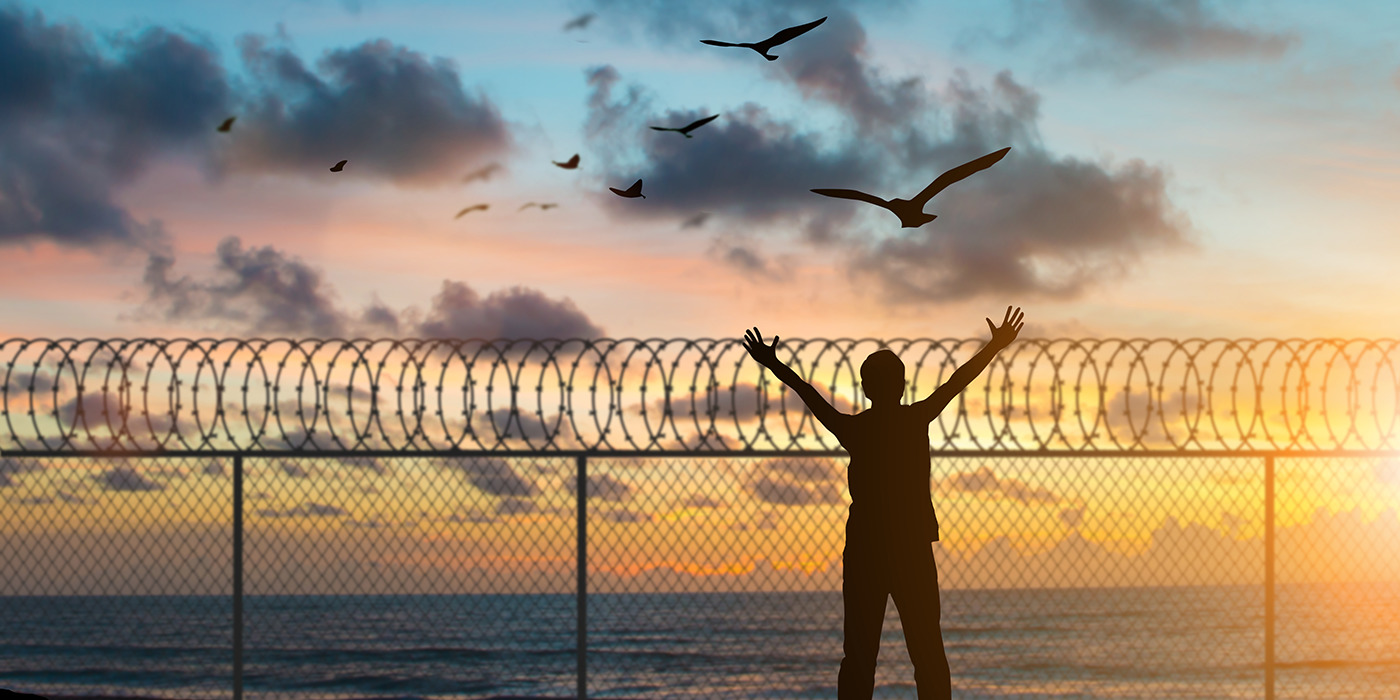 My name is Leo W., and I'm a grateful, recovering sexaholic. I've been sober by the grace of G-d and the help of all of you in this program of SA since April 7th, 2019. My home group is Crystal City, Virginia, USA.
What it was like: I was indoctrinated into a world of lust at the age of four when I was raped by my neighbor, who was nine or ten years old at the time. I didn't understand what had happened to me, except that it was somehow my fault and I had to keep it a secret or else "bad things would happen." From that moment until April 7th, 2019, I lived a double-life. I quickly learned to cope with the shame associated with my secret life through masturbation (age five), and pornography (age six). Even at that young age, I was "lost inside myself." I was locked into an addictive cycle that would remain unbroken for over 30 years. How my addiction manifested itself is less important than this fact: if I thought I could get away with it I'd do it.
What happened: A miracle! I got caught acting out in an illegal act of voyeurism. One may not believe in miracles, and certainly believing getting caught is a miracle might be a stretch. But I'm 100% certain that nothing less would have broken the cycle I was in, and anything that could get me to stop is a miracle. I was brought to my knees, and I admitted defeat. I was ready to get help, and to get honest for the first time in decades. That night I did something the White Book cautions against: I made a disclosure to my wife. It may not have been wise, but I had put my wife and our family in harm's way. I needed her to know the truth from me before she found out from a third party. I met with a new therapist, and upon her advice ("You need to go to SA meetings every day") I walked into my first SA meeting on April 14th, 2019. In the subsequent two and a half years, I would attend over 800 meetings, most of which in SA.
What it's like now: For the first time in my life, I am spiritually free. I got a sponsor and I worked the Steps. And when I was done, I worked the Steps again. I got a sponsee and worked him through the Steps. When we were done, I worked with another man through the Steps. Today, although I am serving a 50-month sentence for my terrible and illegal actions, I am still working a sponsee through the Steps over the phone once a week. I still qualify for this program, and for that reason I keep coming back. But I have the tools to navigate the hard times, friends to keep me connected, and a loving G-d to restore me to emotional sobriety and sanity.
You can contact me by email: newcastlegroup@gmail.com
Thank you for letting me share!
Leo W., Virginia, USA