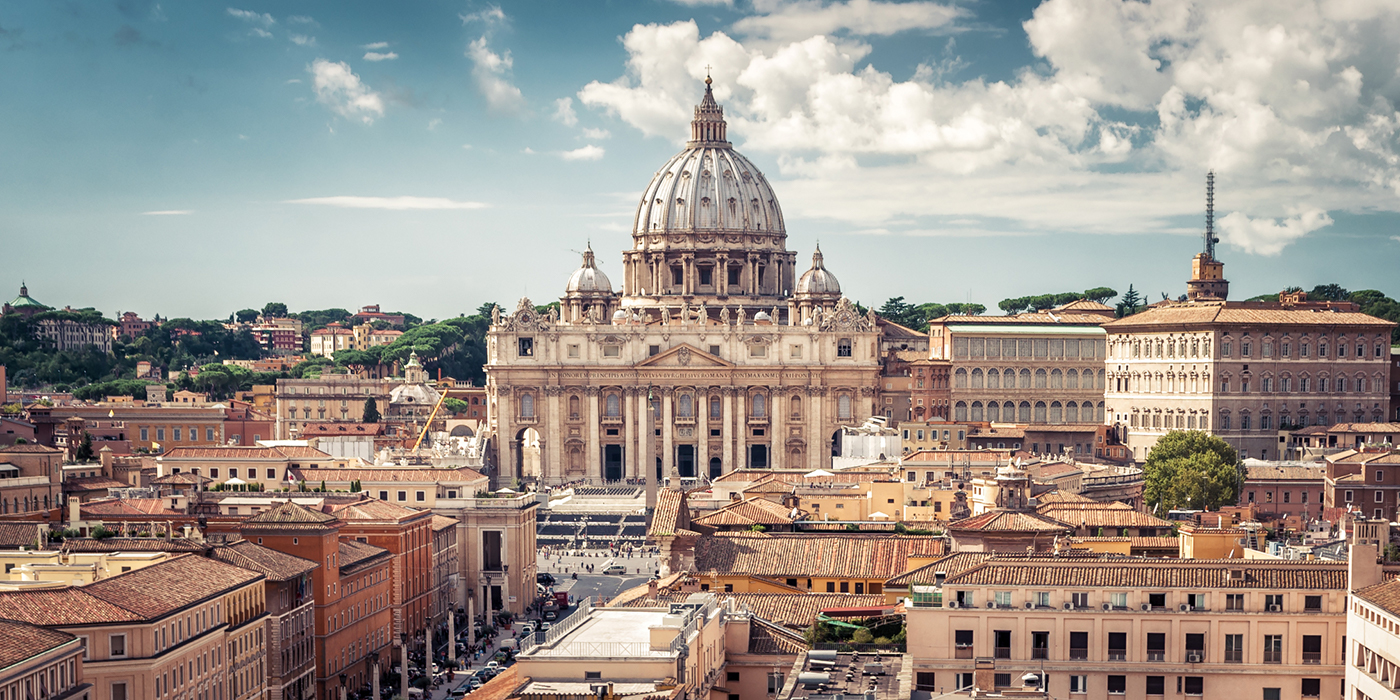 Bishops, priests, and nuns throughout the Catholic Church are becoming increasingly aware of SA and supportive of recommending that parishioners with lust addiction contact the program for help. The Europe and Middle East Region (EMER) has recently been experiencing the fruit of focusing special attention on this outreach for the past several years and promoting the sharing of experience among its fifteen intergroups.
SA fellowships in Ireland, the United Kingdom, Spain, Italy, Poland, and Slovakia have been arranging high-level meetings with some 20 bishops, as well as hundreds of priests, brothers, nuns, and seminarians to bring the message of recovery from lust. Many of them have expressed concern about the high degree of lust addiction among parishioners as well as those serving the church.
"Peter's Post," a subcommittee of EMER's Public Information Committee, meets regularly to brainstorm and share efforts and has established a broad network of SA members dedicated to this outreach, including several clergy. We recently produced and published a bilingual compilation of member stories in Italian and English called, "Stories of Recovery" that includes stories of recovering priests. The book is being distributed among scores of interested clergy, especially in the Vatican but also throughout Italy.
New clergy members are beginning to carry the message to others in their profession and to tell their peers and superiors about hope for recovery from lust. They stress the effectiveness of reading the stories of other priests, nuns, and seminarians. The SA Literature Committee is working on a pamphlet directed to clergy, and Peter's Post is hopeful that more clergy in SA will write their stories of recovery (up to 1,000 words), and that SA will consider producing a targeted publication of clergy member stories in recovery.
Through Peter's Post, EMER is eager to network with other regions also doing outreach to churches and other religious institutions.
There is also interest among some clergy to establish a fellowship of recovering priests for mutual support and joint outreach.
The Peter's Post team hopes to expand its outreach to other denominations and religious groups in the coming months and years. We welcome feedback and ideas about collaboration. Please write to emeregion@gmail.com and include "Interest in Peter's Post" in the subject line. We look forward to brainstorming together.
L.A., Yerevan, Armenia
Here is the experience of a Slovakian member with the work of Pter's Post, followed by the story of two members in Poland:
Spreading the SA message among bishops in Slovakia
Some time back a long-time sober SA member invited me to a "Peter´s Post (PP) meeting"; this is a sub-committee of the Public Information (PI) committee of the Europe and Middle East Region (EMER). I was told that Peter´s Post is dedicated to reaching out to the Catholic Church but, as I have heard several times at its meetings, it is open to reaching out to other denominations as well; interestingly enough, some of the members at the PP meetings weren't even Catholic, but they still helped in a substantial way!
I was surprised at these meetings by the wonderful spirit there, by the good cheer and humor and how things were always discussed so calmly and with due consideration and respect. I heard too about outreach to bishops and other "high ranking" Catholic clergy and that a book called "Stories of Recovery" is about to be printed. This is a collection of stories from SA fellows; it will be printed in English and Italian, with a special view to helping Catholic clergy. PP generously sent me ten copies of the book for free.
I started thinking, maybe our SA fellowship in Slovakia could do something similar. The question was how to bring an archbishop or bishop on board with the SA message of recovery from lust?
I thought that getting in contact with the bishops in my country would take forever because they all seem so busy. Fortunately one of our members knows a priest who is a good friend of a particular bishop. This priest is very supportive of the SA message of recovery and was willing to ask his good friend, the bishop, if he would meet with us. We met, and all went well; the bishop said he would help arrange a meeting with the archbishop but that we would need a letter of recommendation from someone. Here again that same priest stepped in and said he would help with writing the letter. Our job, as the Slovakian SA fellowship, would be to write a two page letter about the fellowship, not only in Slovakia, but worldwide; explain the SA purpose and our twelve steps, and say a little bit about our meetings in Slovakia, including that several catholic orders facilitate us with meeting rooms, etc. Our letter succeeded in securing a meeting with the archbishop in November 2021, and he turned out to be quite supportive of SA; after asking a good many questions he said that he would discuss with his staff how best they could support us.
In May 2022, we invited an SA member from abroad to talk to us about sponsoring the sexaholic in prison. We then had a meeting with the Military Ordinariate of Slovakia, who is a bishop, the head chaplain responsible for chaplains in the army, police and prisons and he was very supportive of our carrying the message into prisons.
Today, our fellowship is infused with excitement and energy at the prospect of carrying the message to Prisons and has been busy translating pamphlets for this purpose.
Šimon Š., Slovakia
How God Connects People to Carry the message
Before I joined SA, I was for several years in seminary, preparing to become a Catholic priest. My spiritual director of that time, who knew much about my struggles, became a bishop a few years later. So did one of the lecturers at college.
When I left the seminary, I fortunately found SA, thanks to a friend from the community of lay people where I lived. Interestingly, the two priests who became bishops were helping in this community. One day, an SA friend and I talked to one of bishops, asking if he could somehow pass on information about our SA fellowship to people who might need SA. After several similar talks with the bishop, we came to the mutual conclusion that perhaps it would be possible to create an opportunity to share our testimony to more clergy from the area. And so it was that several fellows from our city spoke at meetings of priests from our region, and distributed several hundred flyers and several thousand SA business cards (suitable for distributing, for example, in the confessional).
You can read below the experience of a fellow who took part in one of our public interest meetings.
Grzegorz Z., Poland
I was asked to give my testimony in front of the priests an hour before their regional meeting. Despite a lot of stress and anxiety, I agreed. I did not have time to prepare or even to become overly stressed.
I was given a few minutes to share my experience before joining the 12-Step program, as well as my experience in recovery.
We handed out business cards at the exit of the church to the priests "proactively," that is, we approached them ourselves, started a conversation, and handed out a prepared package of flyers and business cards.
I am glad that I was able to be useful at that time to my Higher Power and to people who are still suffering.
Sherwin C., Philippines