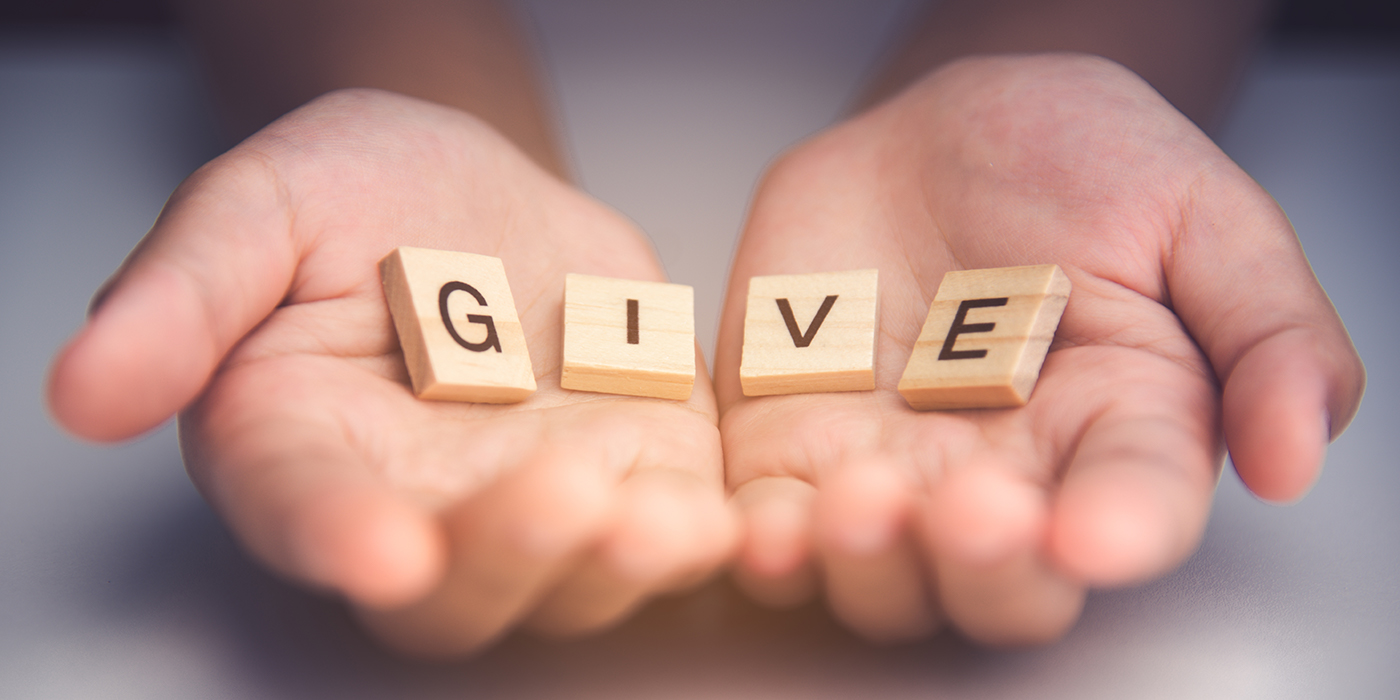 When I became a Trustee on the SA Board of Trustees in the summer of 2014, I was clearly a newcomer to this level of service, but excited to give my best to whatever I could do to help share our awesome message to the suffering sexaholic. A Trustee committee that I was asked to be the Trustee Liaison (member of the committee and communicator to the Board)
I was told a bit about the committee. It was explained that the "committee was recently quite inactive and did not have a Chairperson." I later learned that an interpretation of that might be, "So you are now the temporary Chairperson, get to work building the committee and replace yourself with a new Chairperson. And by the way, Carl N. might be willing to chair it."
Carl did become the Chair and an excellent leader. The committee set out to write a Mission Statement. Then for action, the committee planned, coordinated, and executed Open Meetings at the venues of the two annual International Conventions in places like Chicago, Newark, Irvine, San Diego, Seattle, Atlanta, Detroit, San Antonio etc. We developed a format for those meetings, and usually scheduled them for the Saturday morning of the Convention. We worked hard to contact professionals from those areas by email and telephone, and to mail invitations to them to see and hear our stories and message of recovery from lust addiction. We tried to seduce them with fine pastries, coffee, sodas, and a breakfast offering. With low attendance and frustration we invited regular SA members to attend to help fill the room. (Tried to guard the food until guests were served.)
Addition of the first two SA videos created by the Public Information Committee, was exciting. Look for them at sa.org/videos.
Then Covid hit. Conventions were on hold indefinitely.
All the while, some Intergroups continued reaching out to helping professionals in their own ways. Carl rotated off of his service as Chairperson and Jim B. was elected. In consultation with the committee and the Board of Trustees, a new name better describing the committee's function was searched for, and it became the Support for Institutions and Professionals Committee, SIP.
Today this committee is active in developing outreach to organizations and professionals that may interface with prospective members who are suffering as we once were, blind and hopeless in lust addiction.
I am still an active member of the SIP Committee. I have recently made local business cards available to groups in our area for members to offer them to their clergy or therapist or parole officer or other helping professionals they may be in contact with. The business cards were developed by SA's Public Information Committee. The committee also made these posters for your use. To get any of these customized, simply contact the Public Information Committee: sapublicinfo@gmail.com. You'll be provided hi-res images that you can take to a printer of your choice.
I keep getting requests from the groups in our area for more business cards. I hear back stories of response and gratitude. I plan to begin local open meetings for college students studying to be in the helping professions. I enjoy trying to reach out with what has so freely been given to me.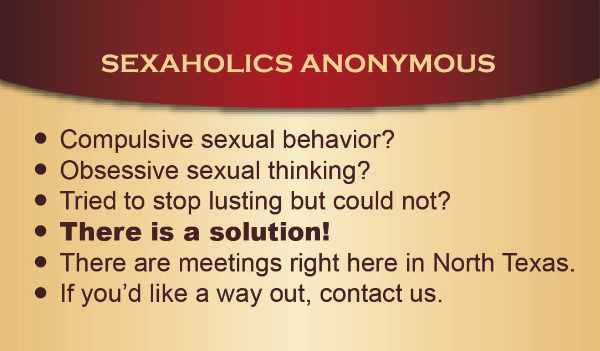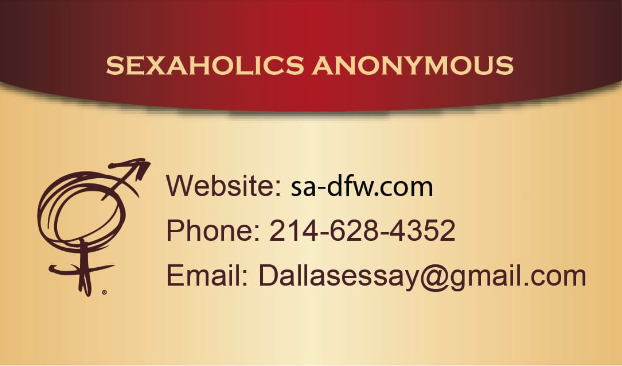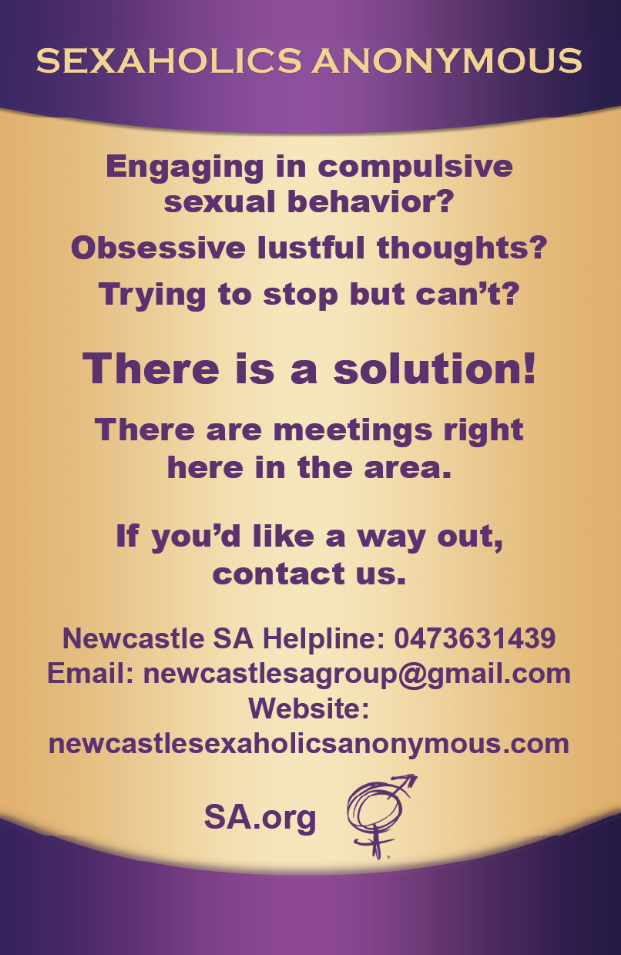 Gene T, Texas, USA, SD 12 30 08