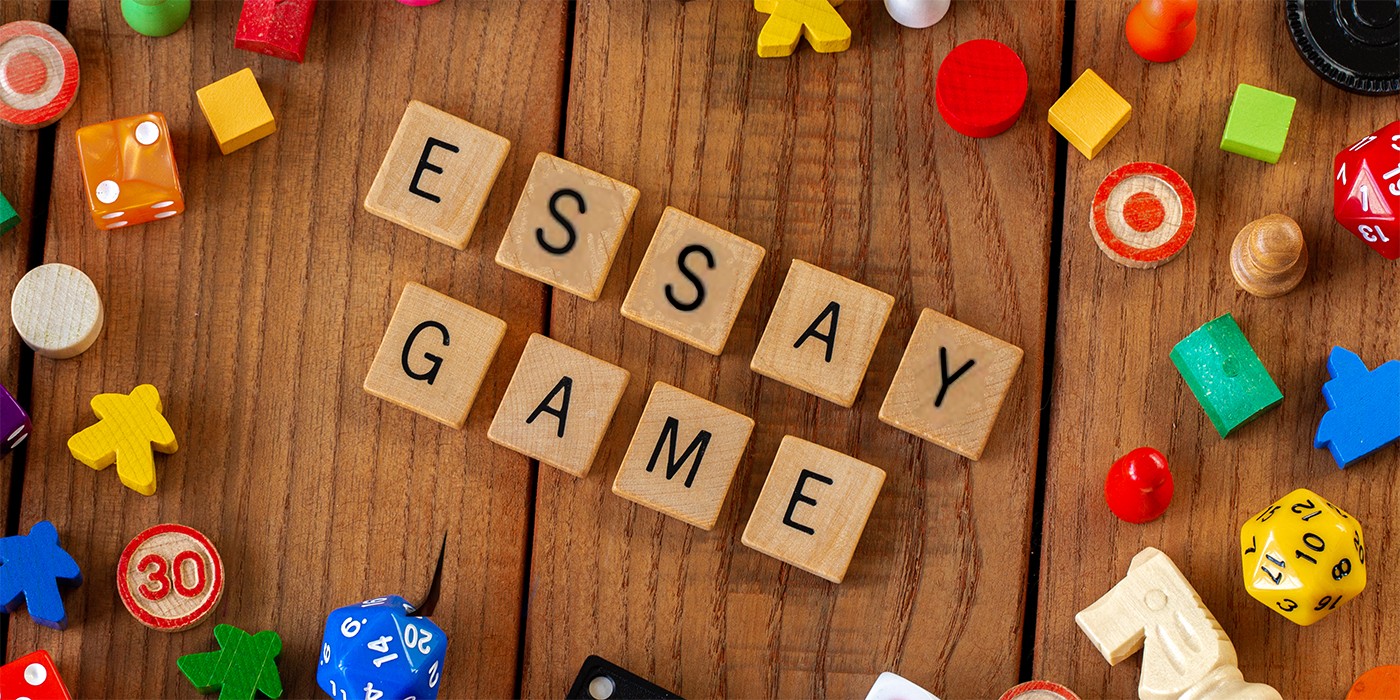 WELCOME TO THE ESSAY RECOVERY GAME!
Do you feel like you're stagnating in your program and looking for a jump start? Is there a self-care or recovery action you'd like to improve? Do you feel isolated and would like the chance to meet SA fellows from around the world? Happy and joyous freedom is within reach.
The ESSAY Recovery Game is a proactive way to start or strengthen recovery habits in a safe, supportive environment, with like-minded fellows.
Passed on from another Twelve-Step program, the Game uses the framework of a friendly team competition to incentivize action. The Game is played as a team sport to encourage support and accountability. Accountability is also provided through a daily check-in call between team members.
Teams of five work together to accrue points during play. The team with the highest score wins the competition, earning the regard and admiration of their fellows.
Points are awarded with the completion of four daily activities. Three of them fall into three categories: self-care, spiritual and recovery—and are selected by the individual player at the beginning of the season. The fourth is a daily check-in phone call.
All are welcome, both men and women, whether you're a newcomer starting on your journey or an old-timer looking to cement a habit. Many lifelong friendships have resulted from previous seasons, and fellows have even found new sponsors or accountability partners through participating.
Each season of the Game runs during the first month of each quarter (January, April, July, and October) for four full weeks. A small team of coordinators serves by administering the Game and select participants to facilitate each team.
If you'd like to join the next season, please fill out the form below or email: game@essay.sa.org.
Testimonials from previous seasons
"Thanks, everyone, for a great experience with The Game. I am especially grateful for my newly acquired habits. Our team decided to continue posting our actions going forward to further strengthen our habits."
"We are like a small family, each one of them understands the other well, everyone was ready to listen to the other and try to solve his problem together. "Together We Can, Alone I Can't." I love this game and love how it affected my life with just simple 10 minutes for each habit that I will try to keep doing them every day and keep sharing them with my team. Insha'Allah."
"Hey everyone, I wanna thank you all for this awsome opportunity to share habits with others. I saw how my team fellows encourage[d] me to stick to my habits day by day specially on busy and hard days."
"I was able to make physical activity a bigger part of my day and get myself to continue my step work every day since the start of January's game. When April started, I was still going with three of my activities well, but the self-care had fallen off the daily radar."
"I am very thankful for this game, my team, and whole community.

This game started in Ramadan, it gave me a lot of motivation to work hard in Ramadan and to build good habits. Really it was the best Ramadan for me, I was very close to Allah, it was amazing, not perfect but still amazing, I will try hard to continue in this wonderful path. Inshaa Allah."
"Friends, I want to share what it was like to be with you in this Game:

It's a great honor to be with people I've learned to know, to esteem. You are giants to me.

An intense period to strengthen your willpower muscles.

Days of strong connection with God.

One of the greatest cycles of self-knowledge I have experienced in my life.

I am grateful to each one and may the next one come. A strong and fraternal hug."
"I started to love myself 🙏"